Tresillo Fabrics
Tresillo is a modern collection of soft, geometric motifs, subtle but statement patterns and effortless organic designs that have been inspired by global finds and international style. 
The drapery fabrics comprise three digital prints which include: overlapping, ikat-edged disks, overblown abstract watercolour flower-heads and a 'ribbed effect' stripe, an ikat semi-sheer, a woven jacquard that features distressed, almost pixelated lines and four embroidered fabrics which include zingy, multi-coloured narrow chevrons, triangles forming stripes and a mosaic tile effect.
 
Vibrant and uplifting, the collection has an effortless flow that reflects its name: 'Tresillo' is a type of rhythm in Cuba and this free-spirited essence of Latin America, its dance, music, climate, people and lifestyle resonates throughout the collection.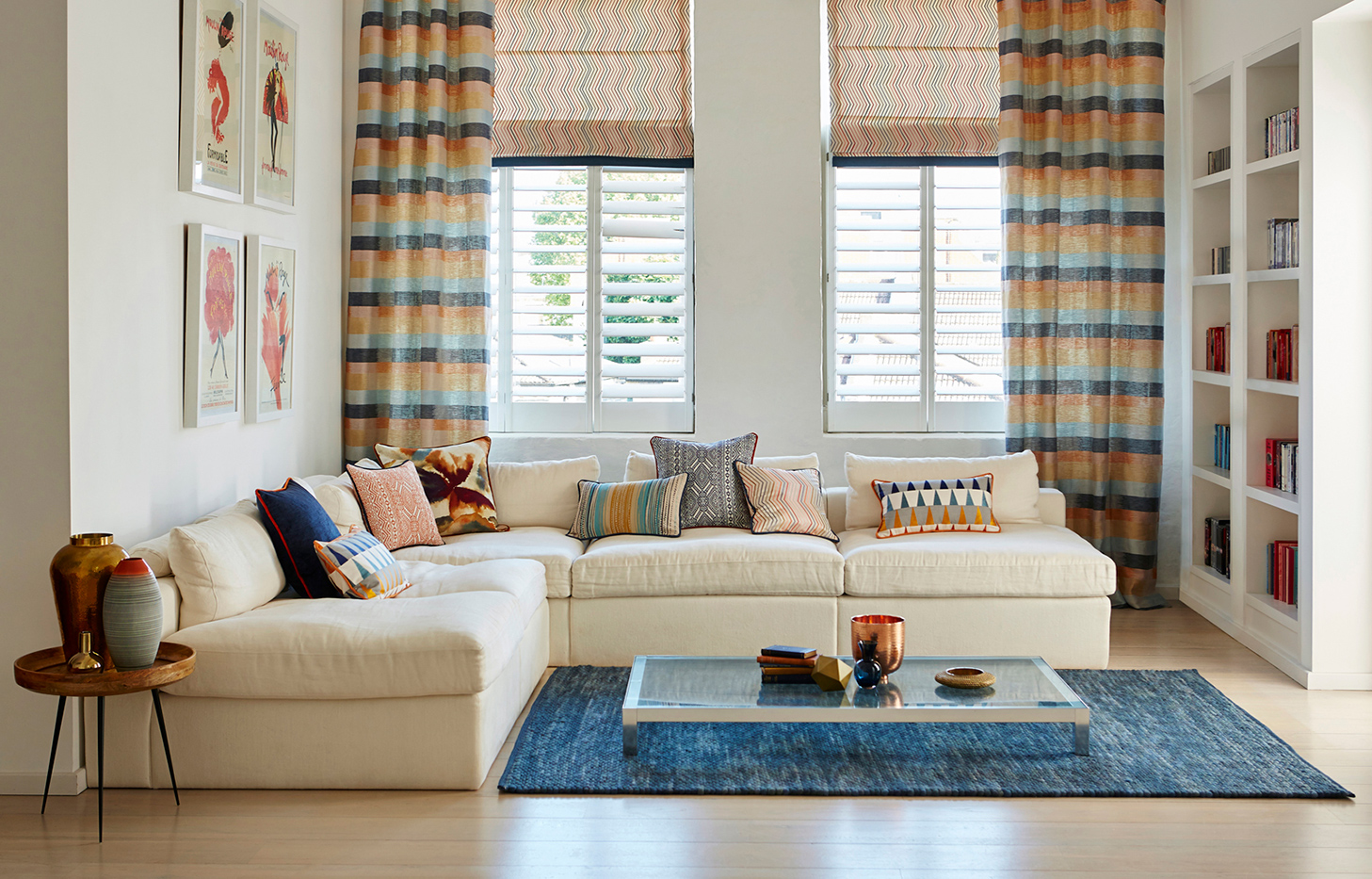 Designs In This Collection