close
Added To Favourites
---
Colour 2
HARLEQUIN COLOUR 2 COLLECTION
ALIVE WITH POSITIVITY AND PERSONALISED COLOUR, YOU CAN CONTINUE TO #OWNTHEROOM WITH OUR LATEST COLLECTION OF FABRICS AND WALLPAPERS, NEW FOR SPRING 2022.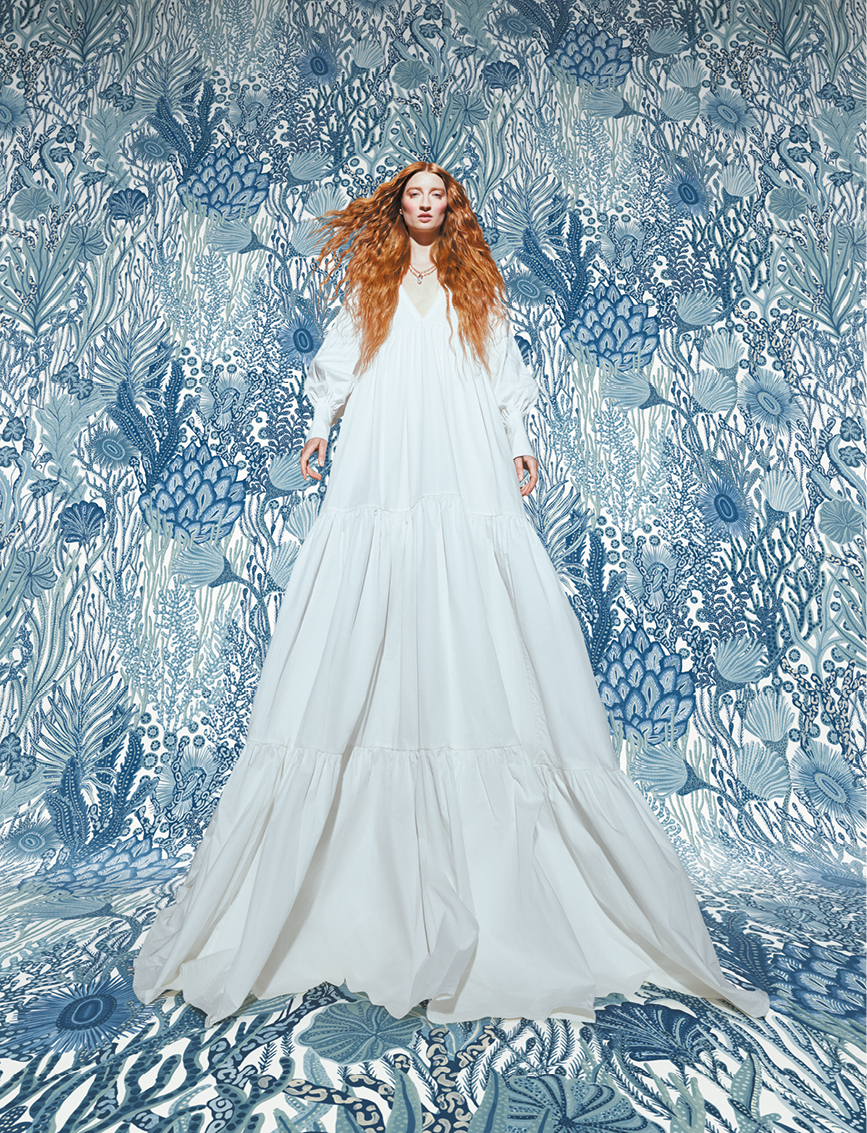 Bringing the joy of self-expression into the home, we are proud to launch the second installation of its #OWNTHEROOM series. Embracing individuality, Harlequin Colour 2 encourages us all to think differently. 
Following the success of Colour 1, this latest edition makes it easier than ever to create a space that champions individuality. Curated to positively impact our mood, exciting new wallpapers and boldly patterned fabrics team with bestselling designs across a full spectrum of feel-good colour. 
Whatever your style, our wallpapers, prints, embroideries and weaves are proud to inspire ways to live beautiful. Designs and colourways have been carefully edited into one of our four signature 'looks' named Rewild, Retreat, Reflect and Renew, each sharing an aesthetic that's wide and far-reaching. From the kinetic movement of Enigmatic's contemporary abstract panel to the rhythmic fluidity of Melodic's feature design, bold colours highlight the beauty of natural forms alongside intricate, hand-drawn florals such as the gorgeous, painterly Dahlia. 
Claire Greenfield, head of design for Harlequin, said, "We're so proud to introduce Harlequin Colour 2 and all that it stands for. Since the launch of Colour 1, we've really seen our customers getting involved and discovering how they can #OWNTHEROOM in a way that makes them feel fantastic. As we're spending more time at home, it's increasingly important to be surrounded by spaces that make us happy and to help do this, we've updated our 'Own the Room' quiz. It's an online tool where consumers can discover which of our four looks best represents who they are. If you're looking to start a design story, the quiz is a great first step, and it only takes a couple of minutes to complete." 
Throughout this launch, our team has continued to work with Professor Stephen Westland, a world authority on the science behind colour. His specially commissioned whitepaper titled 'Is the colour of your home making you happy?', has informed the creation of a range of new colourways, from Japanese Ink to Forest Green, Lagoon Blue, Orchid, Brazilian Rosewood, Coral, Peony and Black Earth. Featuring an in-depth mix of overlayed tones, this latest collection adds a new and exciting dimension to each of the four Harlequin looks. 
DISCOVER THE FULL HARLEQUIN COLOUR 2 COLLECTION