Fragments by Harlequin Additions
We are proud to present to you the first collection from our diffusion line Harlequin Additions, Fragments. Oozing quality and glamour, this range of highly textured and sleek weaves was inspired by fossils and natural rock formations.
The fabrics enjoy a simple, easy-to-use palette of moody and sophisticated tones including on-trend shades of ink, rust and peacock, which mix effortlessly with relaxing neutrals such as flax, brass and charcoal.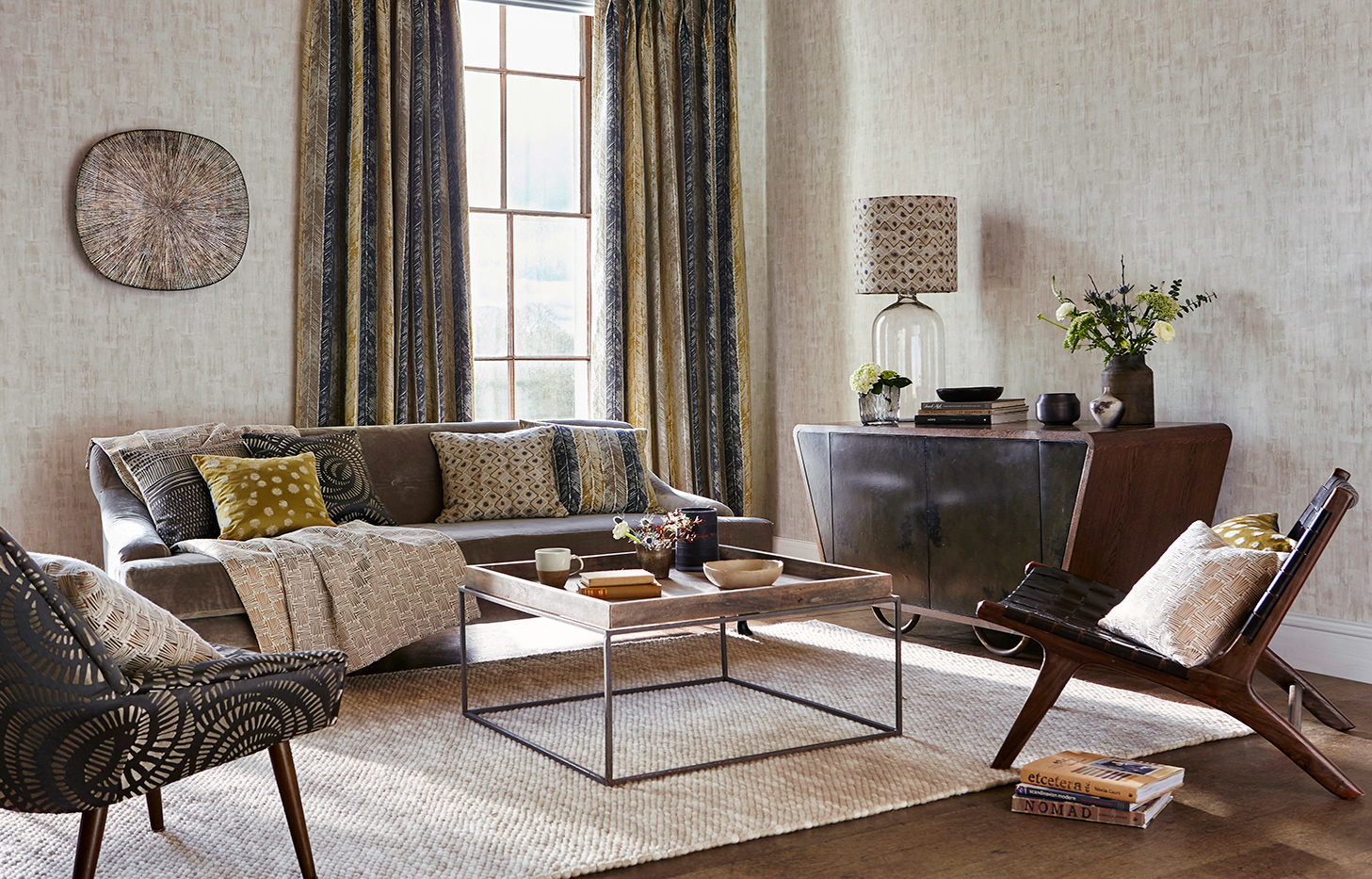 Designs In This Collection