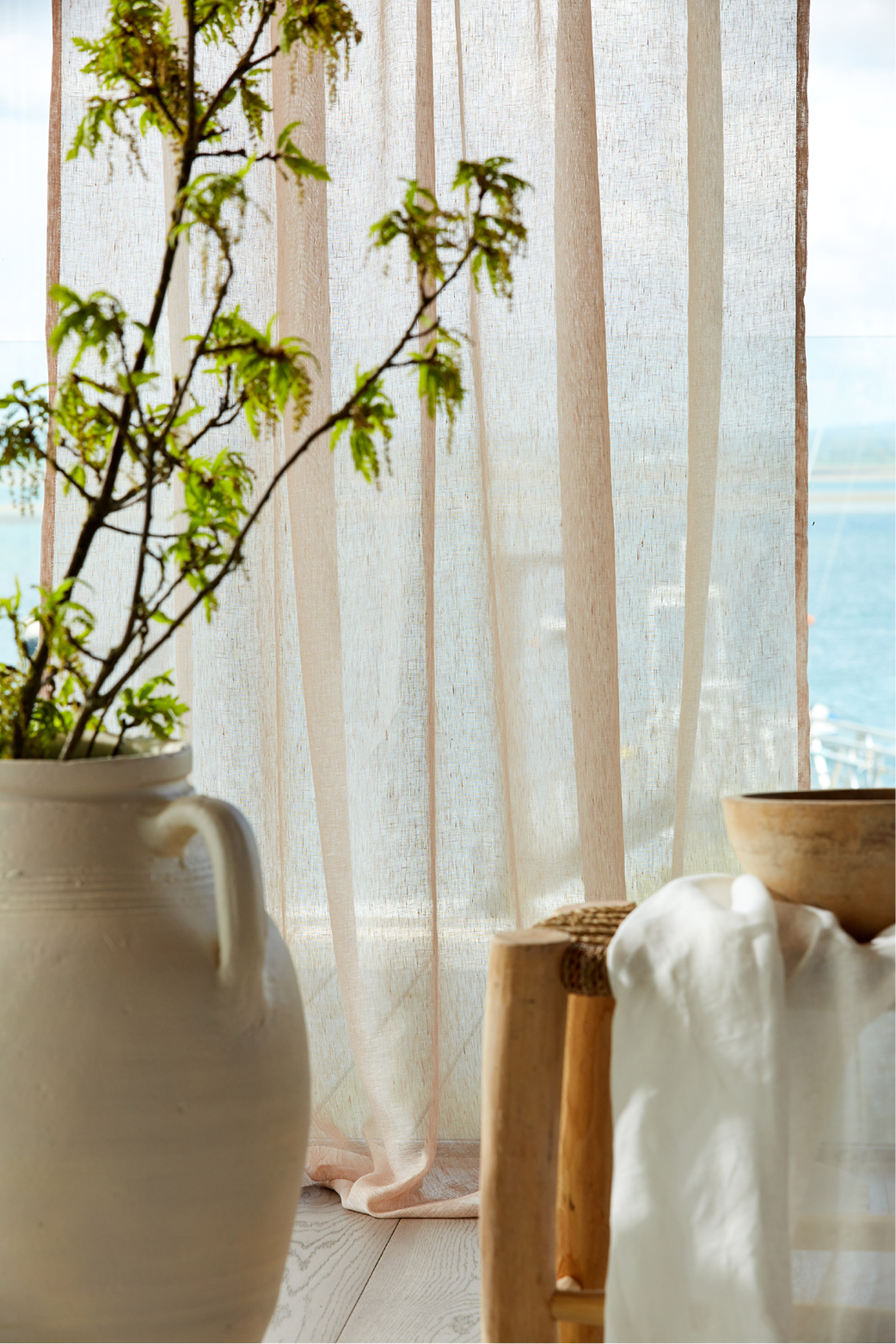 AN ETHERAL NEW LIGHT
Harlequin has turned to the delicate weaves of wide-width sheers for its latest collection, pairing tonal plains and revealing mural designs in an ethereal new light.
Expressive design doesn't have to be overtly bold, as our new collection of stunning sheers demonstrates. Paired back, delicate and neutral and yet twinkling with that renowned Harlequin look and feeling of expressiveness, sheers offer a sense of drama with the luxury of layering designs for a beautifully rounded and thoughtfully design space that speaks to you.
This beautiful new compilation of 25 wide width sheers in a sublime offering of pared back, natural colour stories, comes to light in Sheers 1. Featuring original and reimagined designs, including 100% linens, this go-to collection reflects Harlequin's signature style, from soft, tonal plains to bold, abstract patterns, in an expressive and individualistic range of sheers.
The nature inspired designs are named after the calm of scattered clouds or the atmosphere that surrounds us. Floaty, ethereal and delicate, the collection features some of our favourite wallpaper murals, translated into statement sheers for the first time.
"Harlequin is well known as the home of pattern and colour, so we wanted to extend our portfolio with a new book of wide width sheers that are suitable for both contract and home settings. The launch includes a selection of finely woven linen qualities and a range of inherently FR designs in a wide range of colour stories that integrate with our four looks Renew, Rewild, Retreat and Reflect. This is the first time we've translated any of our murals into sheers and we're so pleased with the result – it's given the traditional sheer a complete facelift, transporting it into something much more contemporary and exciting." - Claire Greenfield, lead designer, Harlequin.
Sitting within our four signature looks: Renew, Rewild, Retreat and Reflect, the sheers are evocative of our interior personalities, offering a choice of lightweight window dressings suitable for any space.
posted on 31 Aug 2023 in Interiors