Atelier Fabrics
With its name meaning 'studio' Harlequin Atelier is a fabulous collection of eight prints inspired by the techniques used in mid-century pottery studios. A variety of shapes combine with stylish colours and painted glaze effects to create a compendium of statement designs.
Glamourous yet considered, Atelier shares its studio style with a 1970's fashion vibe, as oversized foliage and flamboyant geo patterns sit alongside the textures and brush marks created by traditional ceramic painting methods.
Perfect for upholstery, the complementary Hamada Weave book is also available.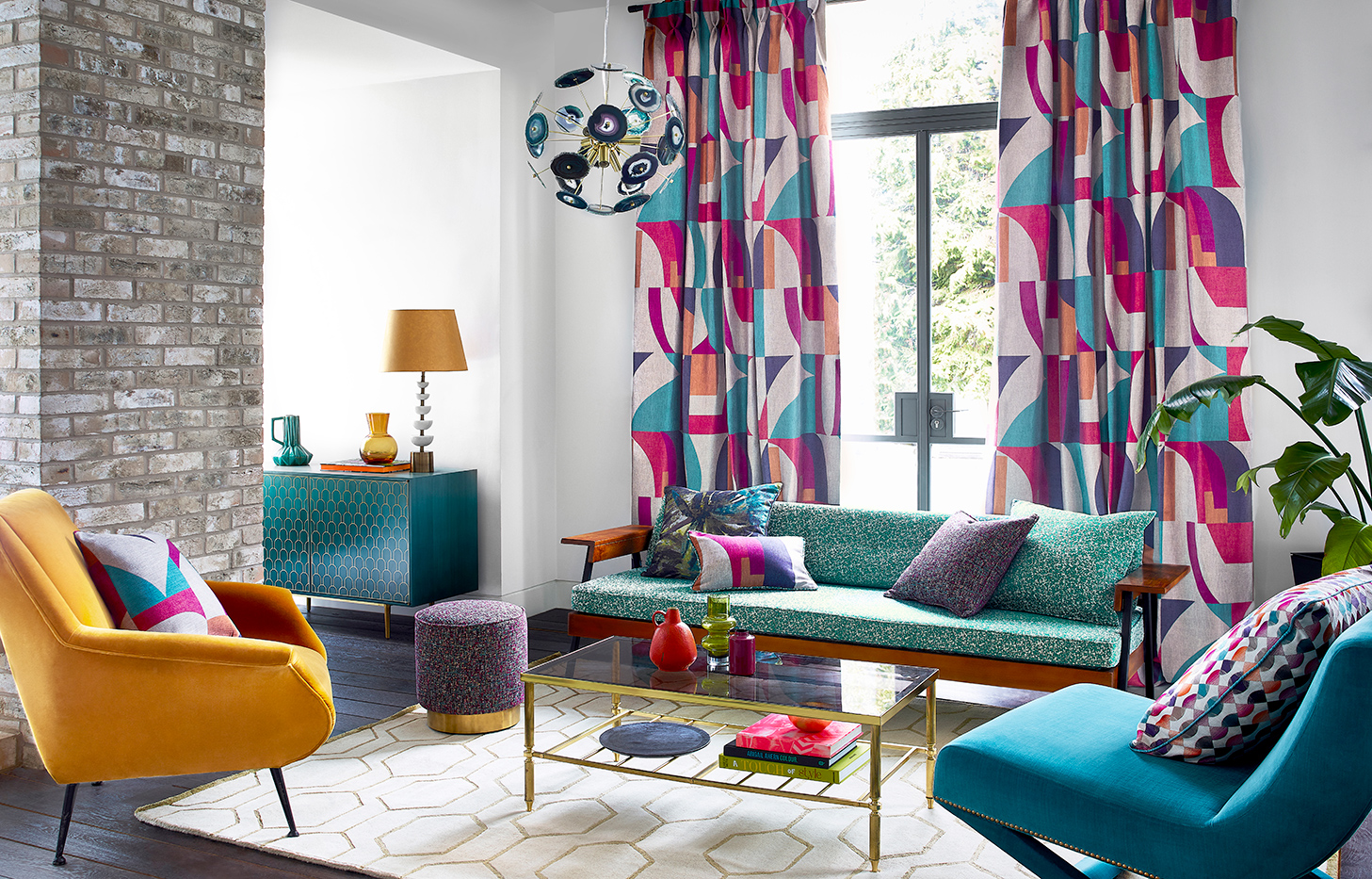 Designs In This Collection