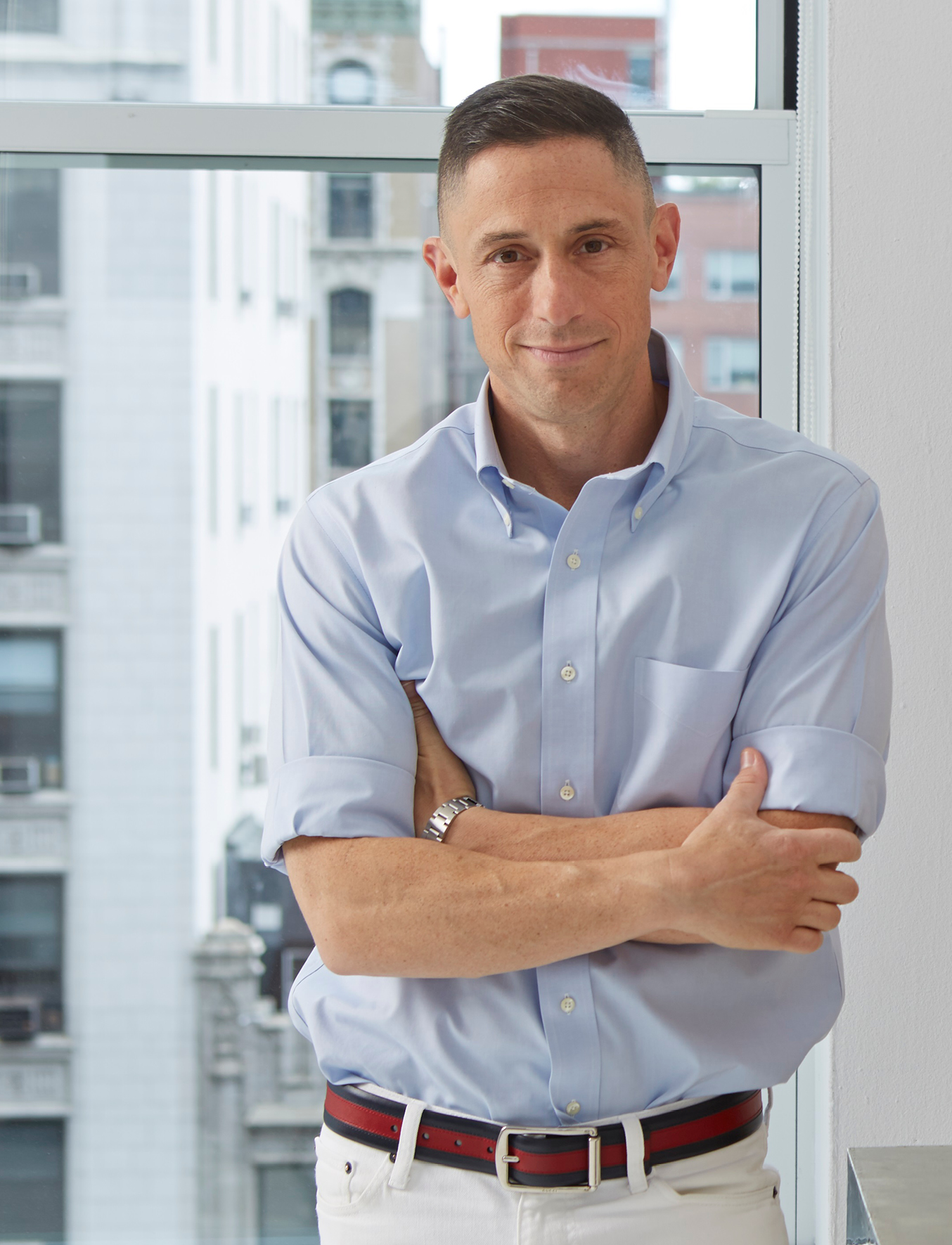 Decorating with happy colour
New York designer Jonathan Adler shares his passion for upbeat, colourful interiors
There are some designers who are rather serious and a little bit intimidating. And then there's Jonathan Adler: the New York based ceramicist, interior designer and author who is known for his joy de vivre, his vibrant interiors and his passionate love of colour. As Jonathan says, "I've yet to meet a colour combination I didn't love."
Jonathan's design career started when Barneys in NYC bought his first collection of pots in 1993. Within five years, he'd opened his first store and today he heads a design company that combines a retail business with interior design projects across America, from penthouses in New York to hotels in California. His style is defined as Modern American Glamour or 'happy chic'. Always one to bring a cheeky humour to his work, his company's manifesto includes the sayings: 'we believe minimalism is a bummer' and 'when it comes to decorating, the wife is always right. Unless the husband is gay'. While the porcelain sweetie jar he sells in his stores is labelled 'Calories'.
But it is Jonathan's pure love of colour and pattern that has made him a household name. As he explains, "I'm not a scientist, but there's no denying the power of colour and its ability to impact our lives.  The right colour, used in the right way, can crank an object or a room to an 11. Life is too short to look back and see an endless haze of beige." And he's not a stickler for decorating rules either: "People are too afraid of breaking the so-called 'rules'.  There's only one rule when it comes to design: if you love it, it will work."
It is this fearlessness when using colour and pattern (he's a big fan of geometrics - "simple shapes in repetition put me at ease") that has inspired some of Jonathan's most memorable projects. The colour-drenched Parker Palm Springs Hotel combines shiny gold floor cushions, watermelon red dining chairs and sunshine yellow and white striped awnings - according to Jonathan the happiness colour in the world is yellow, "it's lemon sorbet for the eyes".
Over at the Eau Palm Beach Resort in Florida, the beachside vibe features turquoise upholstery, cerulean blue sofas and pops of fuchsia pink, graphic-print cushions. Interestingly, both hotels have a common thread - white walls. "Personally I like to start with a neutral foundation and then add colour with abandon," explains Jonathan. "I love white walls. I always say start with white walls and layer in your colours with décor and art."
And Jonathan has another top tip when it comes to decorating bedrooms, born out by the rooms at the Eau Palm Beach Resort. "I am a sucker for blue layered with more blue in a bedroom. My bedroom has blue everywhere: blue chair, blue covers, blue pillows. You could definitely say I'm a blue-addict." For other spaces, a colour combination he returns to time and again is red, white and blue. "It will never get old," he explains. "It's chic and classic and has always made my chakras tingle!"
More recently, like many of us, Jonathan has been seeking inspiration in the natural world and finding himself attracted to a softer palette of lavender, blush pink and sky blue. "Lately Mother Nature has been my biggest source of inspiration with her technicolor fantasy sunsets and bright white puffy clouds," he adds. "I just try to keep my eyes and my mind wide open." But iconic style setters also prove a source of inspiration for the Adler team. "When we are designing a new collection, we always picture Jackie Onassis in a different location. Jackie in Capri, Jackie in St. Tropez – and we try to emulate the look and feel of that place," he explains.
As the Adler business mantra says, "We believe that your home should make you happy." Jonathan certainly seems to have found the key to that in colour.
For more inspiration, head to https://uk.jonathanadler.com/ or follow Jonathan on @jonathanadler
posted on 02 Jun 2021 by Jonathan Adler