Give your home a fresh new look
 Readymade curtains at John Lewis | Designs for the everyday
Curtains are one of the easiest ways to update a space, so whether your home is ripe for a refresh or in need of a complete overhaul, John Lewis has a large range of Harlequin readymade curtains…all ready to go!
From statement pattern to vibrant contemporary florals, and bold geometrics to joyful kids' curtains, there's a Harlequin design to suit every style of home. A wide and varied colour palette opens a myriad of decorating possibilities, making Harlequin curtains the ideal choice for adding bursts of personality to rooms of all sizes.
All our curtains come fully lined, with pencil pleat and eyelet header options available. There's a variety of fabrics to choose from too, such as luxurious velvets or pure cotton across a range of sizes, including extra long and extra wide options.
MELORA
For curtains packed with colour, look no further than Melora, our striking modern damask with a hand-printed look. In a vibrant Teal/Pink colourway and lined for improved drape, small pencil pleats finish the header in a neat, appealing way.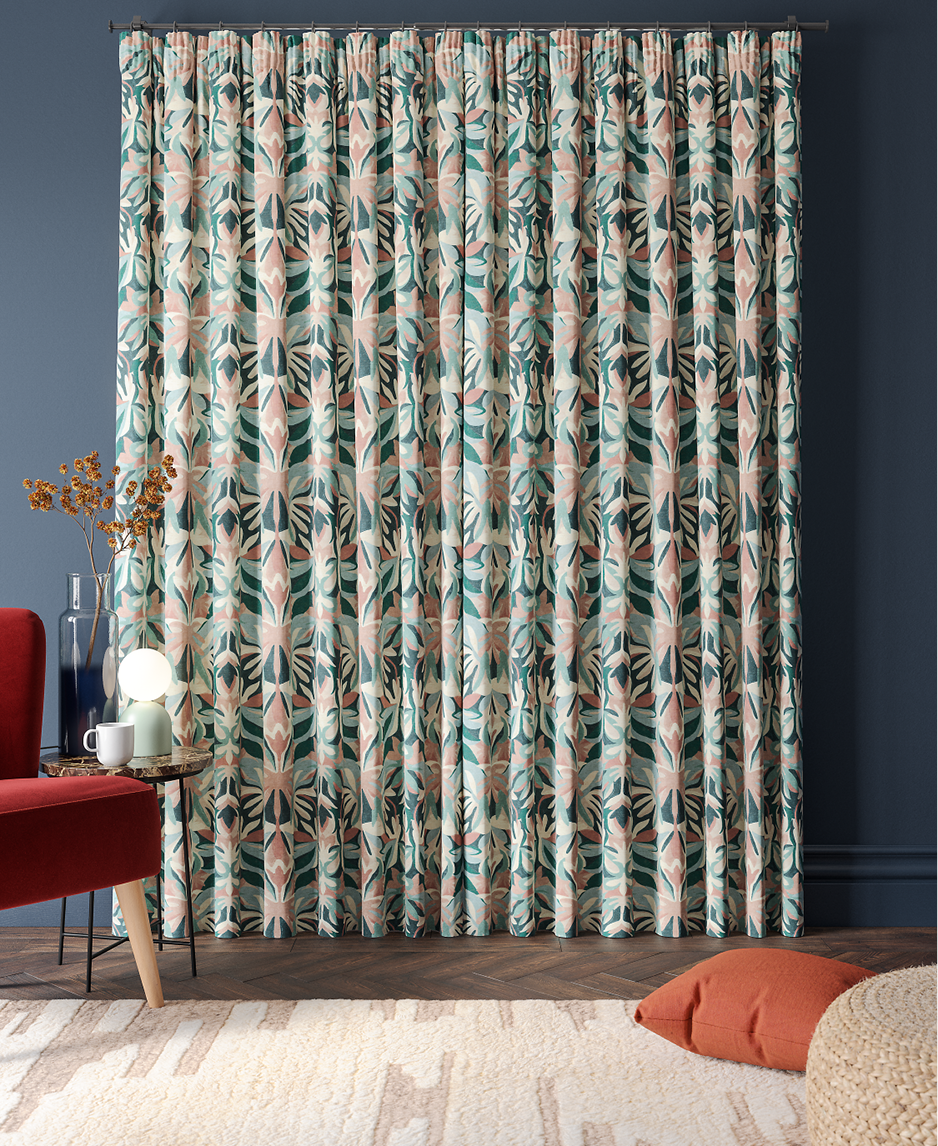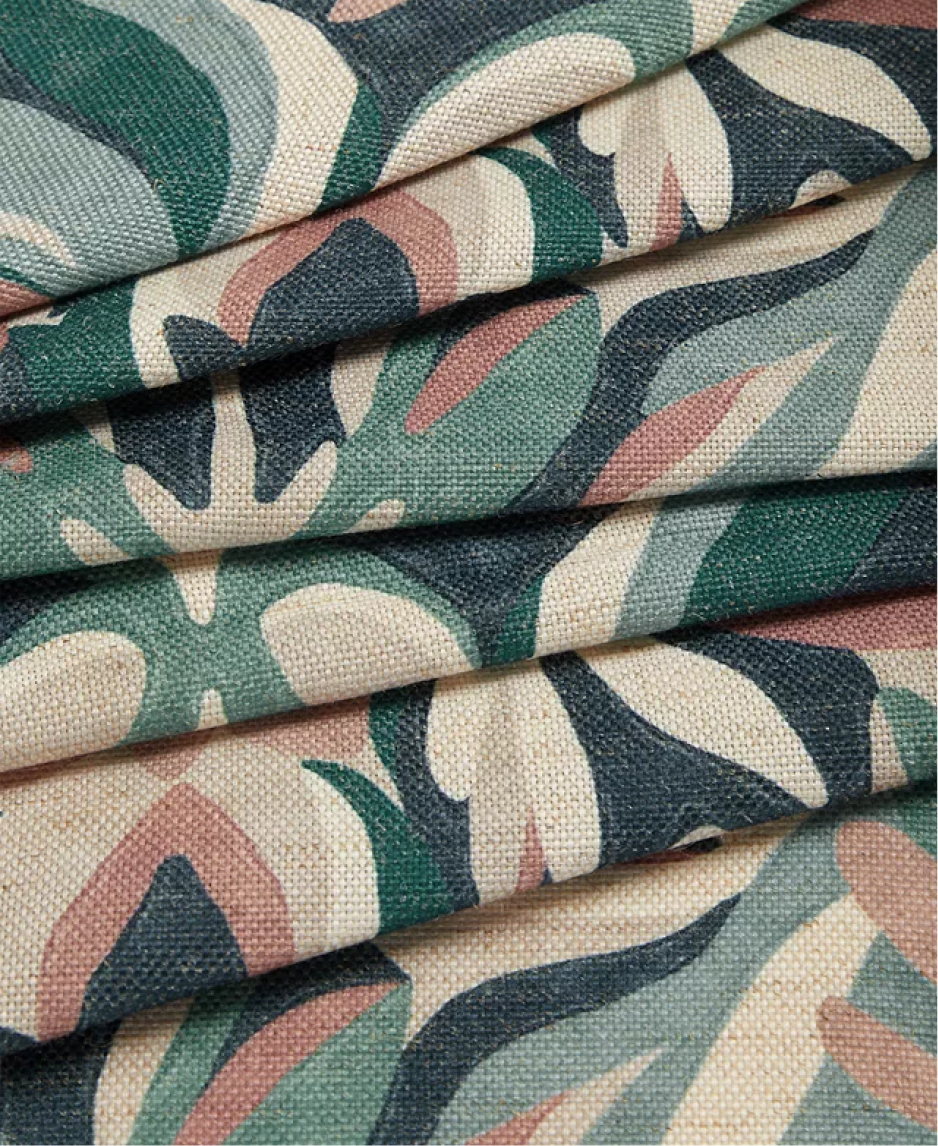 TAKARA
Representative of cut marble, Takara in Mustard/ Charcoal is our take on a contemporary ikat. A colourful ombre runs throughout these stylish curtains, which are fully lined and topped with a modern eyelet header.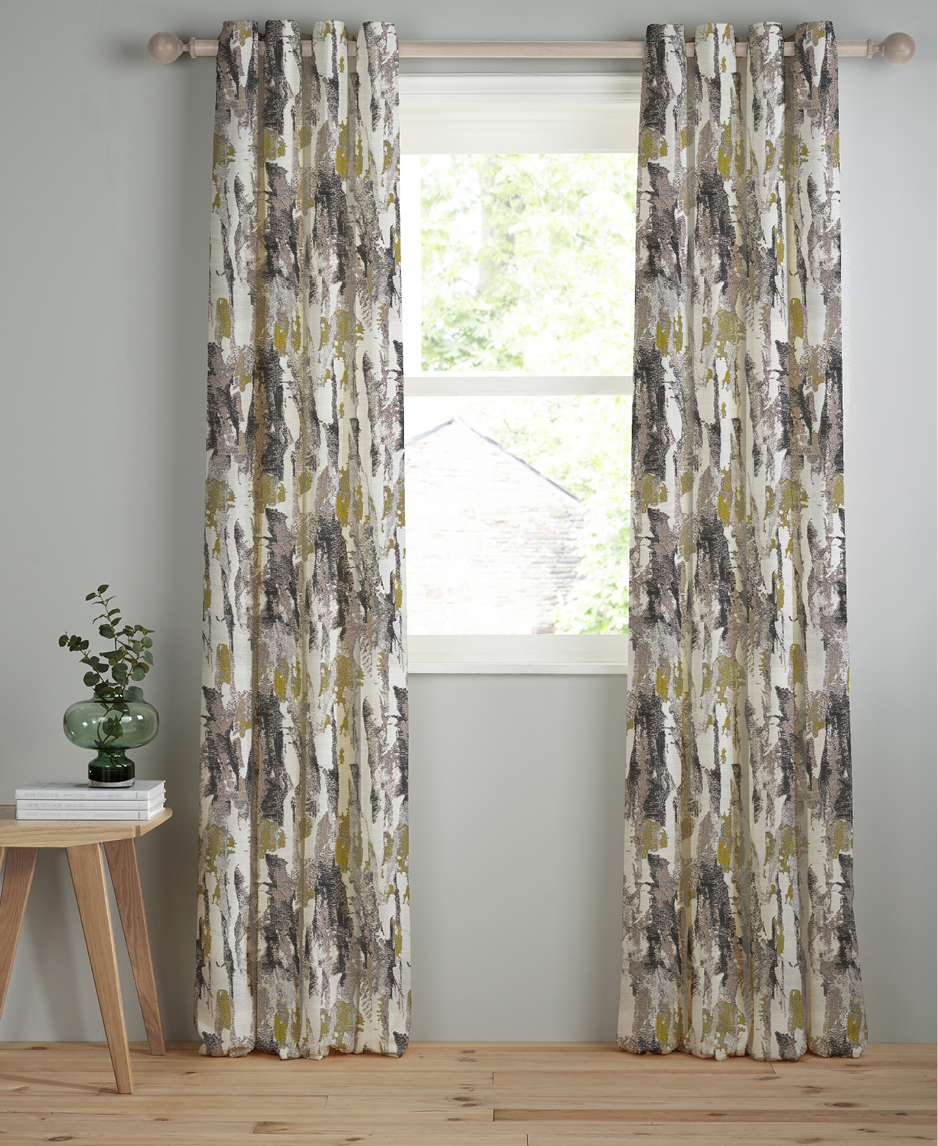 PYTHAGORUM
To add dimension to any space, try our twist on geometric pattern with our Pythagorum pair of fully lined eyelet curtains with drops of up to 228 cm. The Blue/ Orchre yellow colourways offer a subtle transition into any season.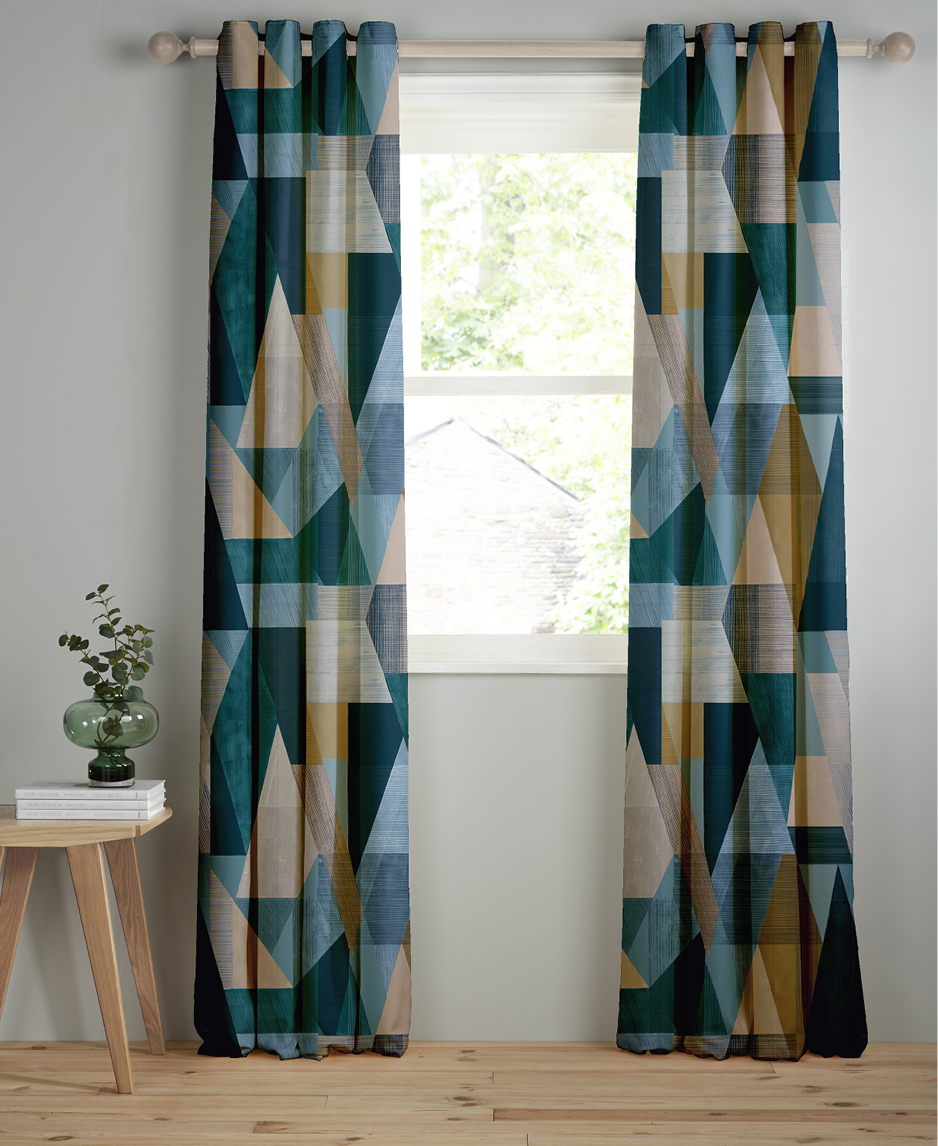 SHOP NOW FROM JOHN LEWIS
Shop now online or pop into your nearest John Lewis store to discover the full range of Harlequin products.
posted on 25 Apr 2023 in Interiors