Harlequin Colour 4 | Designed to Dream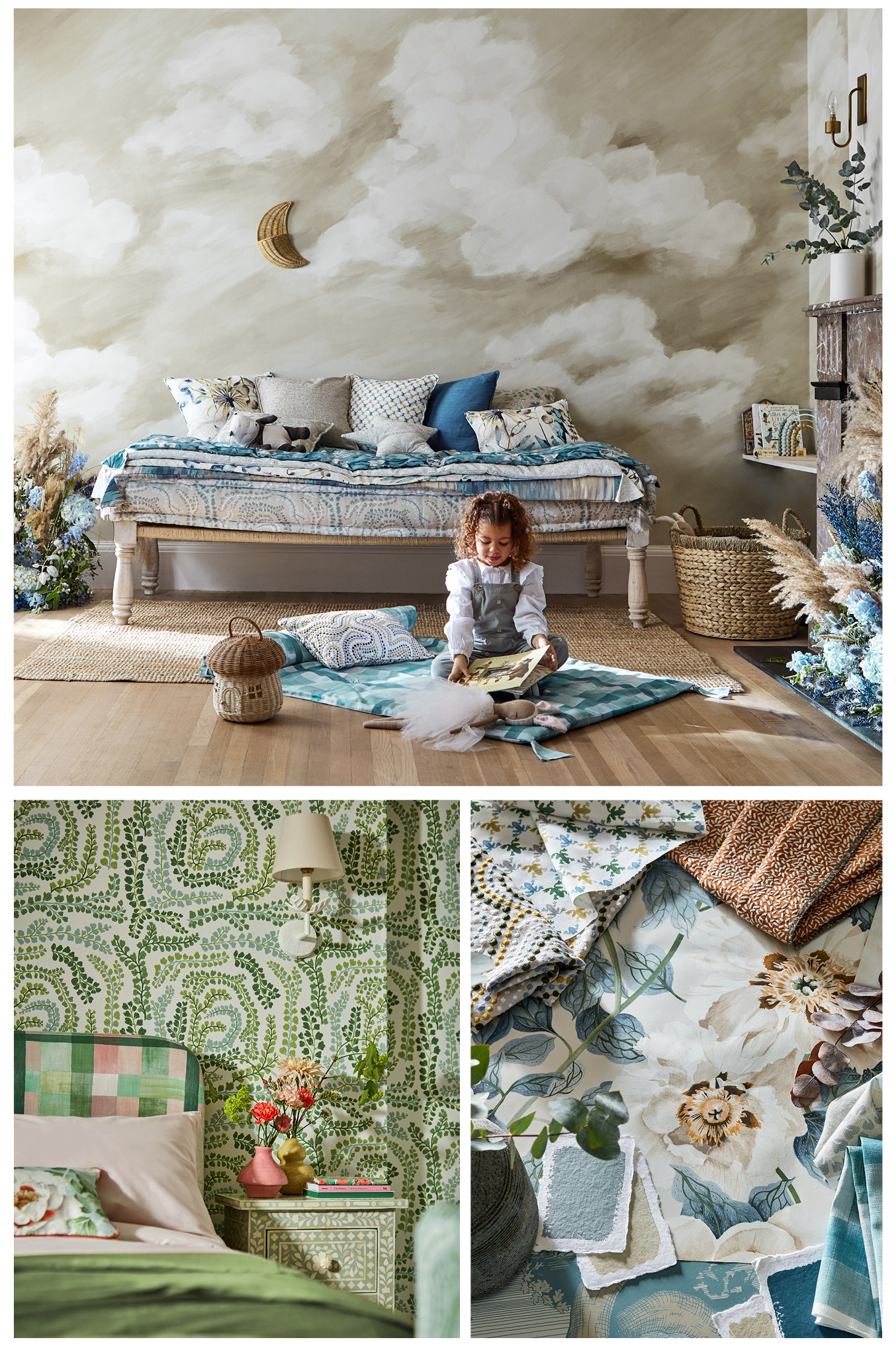 Colourful, creative and confident – three little words we love (more than anything).
Inspired by the four elements essential to life; earth, water, air and fire, Colour 4 incorporates a flourish of dreamy and perfectly balanced designs. From atmospheric skies to forested landscapes, dreamy neutrals to vibrant accents, it sees the natural world through renewed eyes.
Featuring beautiful original artwork in a choice of styles, Colour 4 reinterprets the abundant beauty of our surroundings, into an uplifting range of fabric and wallpaper, new for SS23.
As we delve deeper into our signature looks, we've aligned Renew, Rewild, Retreat, and Reflect with a classical element in an exciting, new way. Bringing earth, water, air and fire to life, this collection celebrates a rich and diverse palette, enhanced by a spectrum of pared back, authentic tones.
In celebration of our planet, we're proud to share that most fabrics in this collection have been produced using our new digital pigment inks, which, thanks to their low water consumption and energy usage, means they're considered one of the most sustainable and environmentally friendly ink options available. Additionally, Better Cotton Initiative (BCI) cotton has been used throughout ensuring it is all responsibly sourced and ethically produced. Alongside Colour 4's stunning fabrics, every roll of Harlequin wallpaper is printed in the UK.
DISCOVER THE HARLEQUIN COLOUR 4 COLLECTION
posted on 02 Feb 2023 in Interiors