2LG and Harlequin – a match made in heaven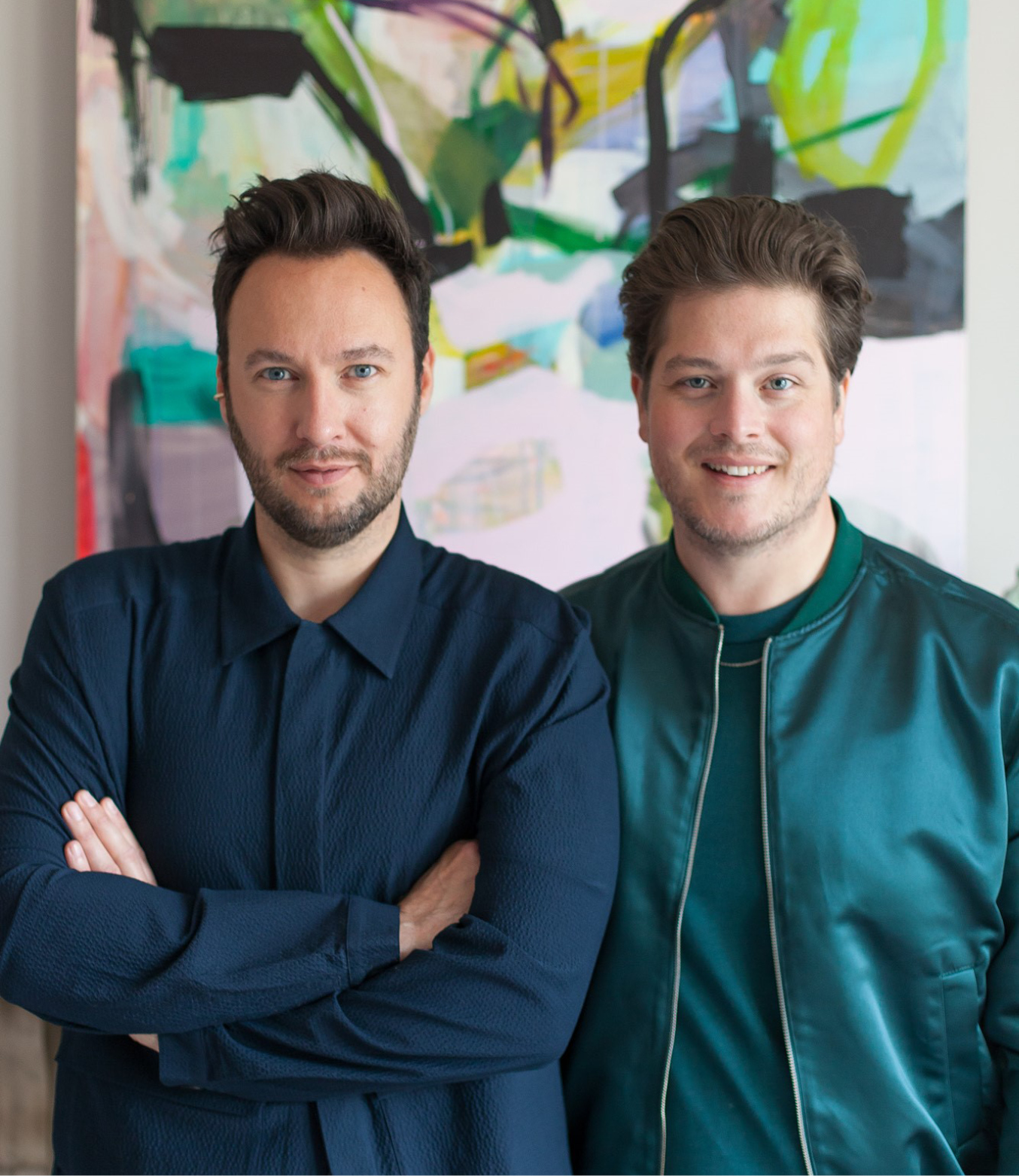 Inspirational design duo 2LG Studio share their creative secrets and what it's really like to be part of C4's cult TV show, Changing Rooms.
How did you make the leap from stage and screen to interior design? 
We both started out as actors working on theatre and TV, but we were often like "ships in the night" working very different schedules. We had both always loved design and interiors and started our own textile business which quickly led us to interior design.
It seems Harlequin and 2LG are a match made in heaven! 
Yes! We are huge fans of bold choices, pattern and colour. We think a 2LG x Harlequin collaboration would be amazing! 
We were so pleased you could join our Happy Colours panel talk at FOCUS – one of the UK's leading interiors events
We thoroughly enjoyed it! It's always fantastic to meet with likeminded people who are bold and creative.
Colour plays huge part in wellbeing – we want our interiors to be happy places. 
How important is colour psychology to you on both a personal and professional level? 
Prof Stephen Westland's whitepaper that Harlequin commissioned was fascinating. Such an insight into the choices we make and how it impacts our mood. For us, colour psychology and well-being go hand in hand. It's very instinctive for me (Jordan) and I (Russell) love the stories that we can tell by using colour.
Do you have a favourite Harlequin design? 
Jordan: I love the Lyrical velvet we used on the chair in our giveaway. Always love red/pink combo and the wiggle is so 2LG. 
Russell: For me, it's got to be the Zori wallpaper with its Scandinavian vibes. So fun, but also calming.
We've loved seeing you on Changing Rooms – what was it like?
We grew up watching Changing Rooms, so it was a dream come true and a fantastic experience. The whole team work so hard! I think there can be some snobbery around interiors on TV, as it's impossible to show all the hard work that goes on behind the scenes (and in our studio) to create these amazing transformations. But it's a hugely entertaining show, and every step towards getting design on TV and to a massive new audience is a win for us! 
Living and working together 24/7 sounds intense - do your creative visions ever collide? 
It is! We both bring different things to the table. I always say if you are having a smooth ride, you aren't pushing yourself or your boundaries far enough. I think there is something so inherently personal about working with your other half - you can be completely open and honest 100% of the time. We often clash, but creativity is a journey, and the challenges help us get to the best possible outcome.
If you could give one piece of advice to someone starting out on their colour journey, what would it be? 
Be brave, ask questions, put yourself forward, step out of your comfort zone, but most importantly, have fun. Choose what you love. Follow your heart.
Finally, what do you think the key decorating trends of 2032 will be? 
We hate the word trend. I know it's part of the commercial world, but the balance has become a little off kilter. I would say the biggest trend will be individuality. Nature will always be a huge source of inspiration for us, and I think our connection to outdoors will always be popular.
WATCH THE HAPPY PANEL TALK HERE
HAVE FUN WITH COLOUR AND DISCOVER OUR BEAUTIFUL FABRIC AND WALLPAPER DESIGNS
posted on 29 Nov 2022 in Interiors