A picnic of colour with Sophie Robinson
Harlequin has collaborated 'queen of colour' Sophie Robinson in a vibrant, effervescent fabric and wallpaper collection, inspired by nature, invigorated by Sophie's joyous love for colour and inspired by her own woodland garden.
Certainly, no one can say that Sophie, British interior stylist, designer and journalist, is shy when it comes to the colours she covets. Famed for her love and use of bright, bold tones, Sophie's work and entire mantra towards colour is refreshingly open, daringly vivid, and yet, somehow, perfectly proportioned. Useable, yet unique in each incarnation.
While Barbie may have her magenta dream house, and Bloomcore has made its mark in bringing florals to the fore once more, Harlequin's exclusive collection with Sophie Robinson reveals a more intimate connection to nature, with a fantasy filled colour palette of creativity, sourced from memory itself, where colour collides with nostalgia, in brave and wonderful patterns and prints. It is a brave new world and Sophie Robinson x Harlequin collection dares you to be brave. This true colour confidence.
Sophie says, "It's no secret that I'm all about colour, so of course, I jumped at the chance to work with Harlequin. The collection empowers homeowners to decorate more boldly and personally, creating a unique look with the confidence of knowing that each design mixes and matches beautifully. Many of the designs take their lead from the landscape that surrounds my home, such as our three meter woodland inspired impressionist panel or Dahlia Bunch's botanical bouquet. In contrast, Sherbet Stripe is a rainbow of my favourite colours, gathered like a candy cane of pure happiness."
Comprising ten wallpapers, eight prints and seven weaves, the collection's colours take their names from gems and precious stones such as Ruby, Emerald, Amethyst and Rose Quartz. Capturing the essence of nature in summertime, from woodland florals to dainty daisy motifs, sticky grass and sherbet stripes, the boldly exciting collection takes a meander through luscious natural trails and finds itself indulging in sweetly sentimental yet vibrantly coloured prints and patterns that make up this spirited collection.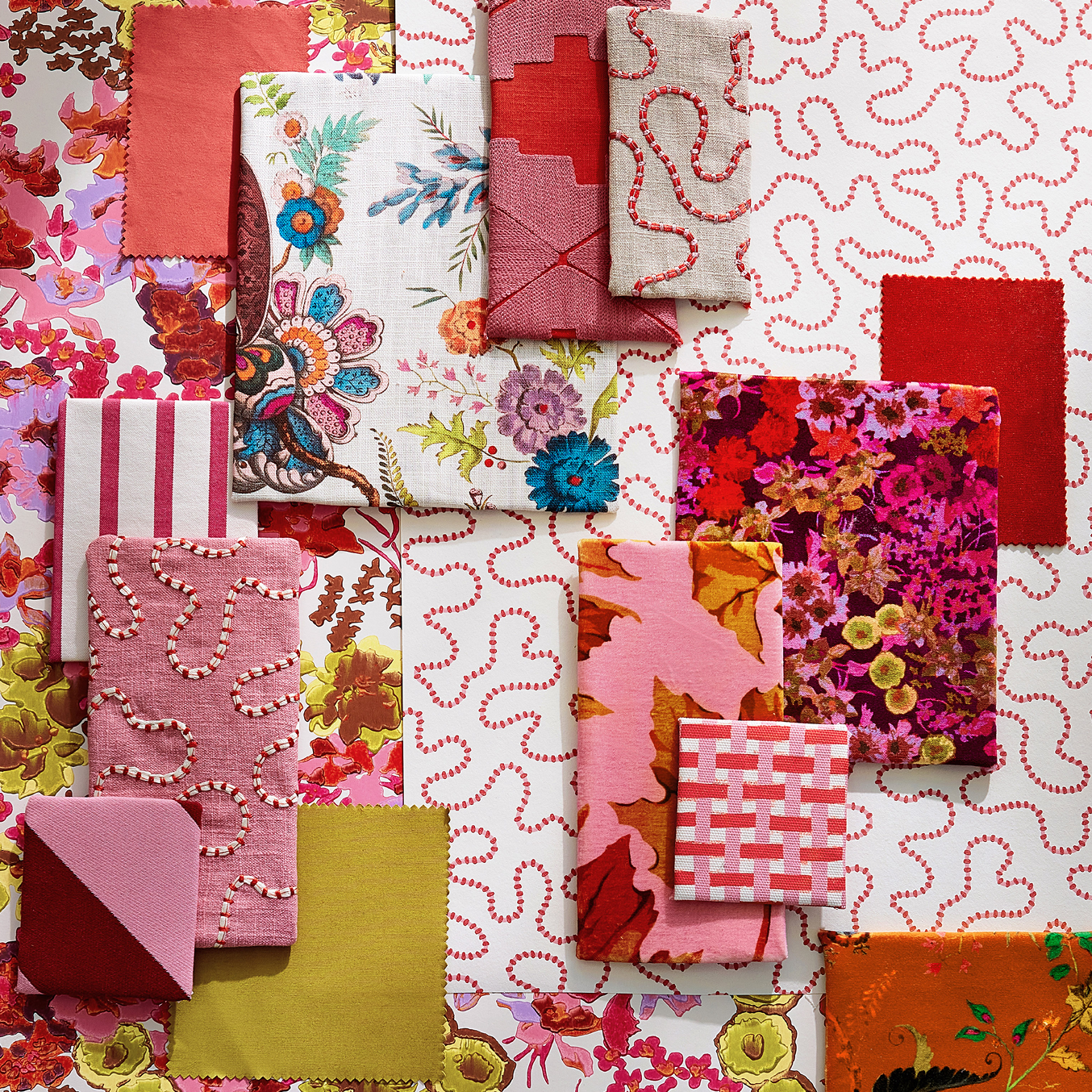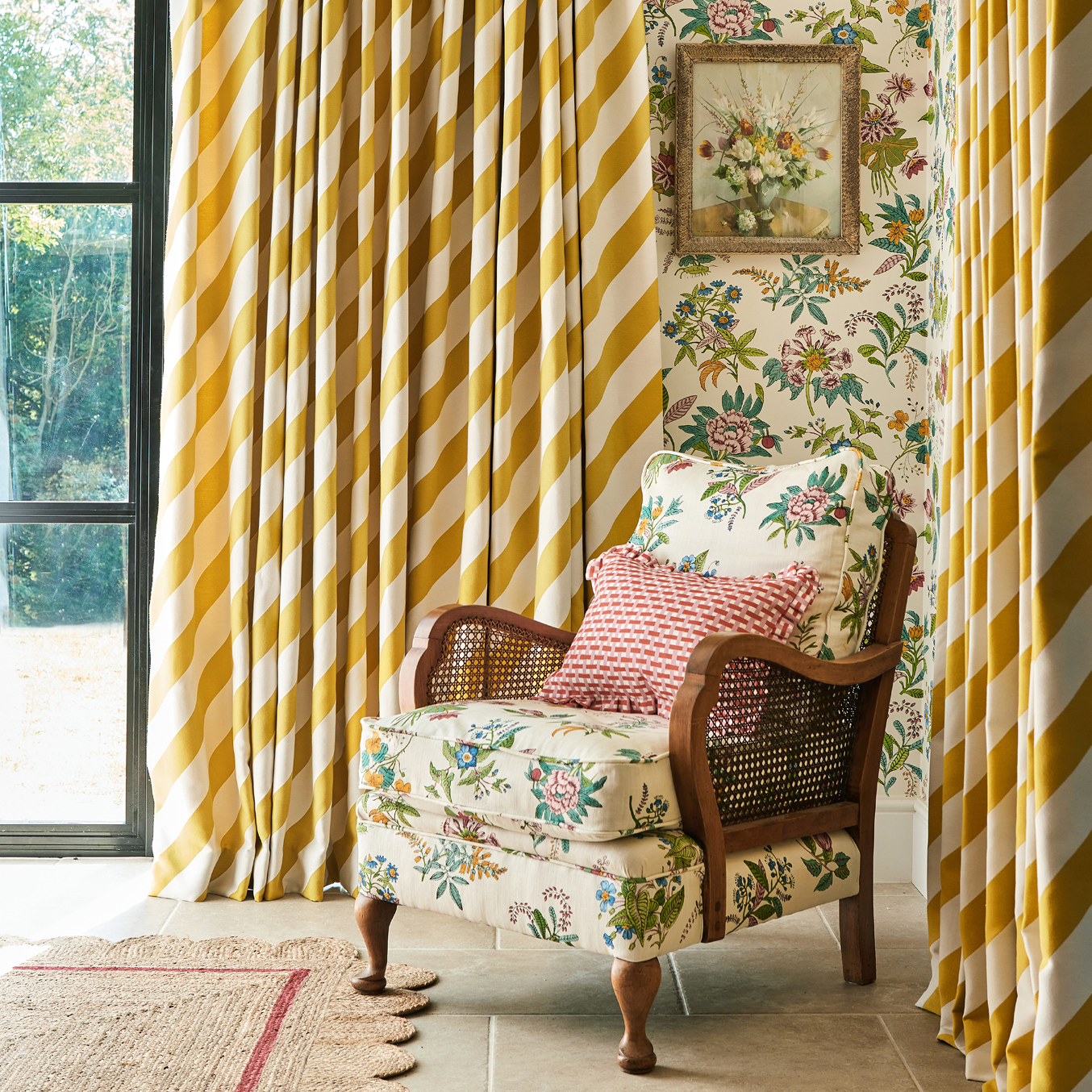 posted on 01 Aug 2023 in Interiors