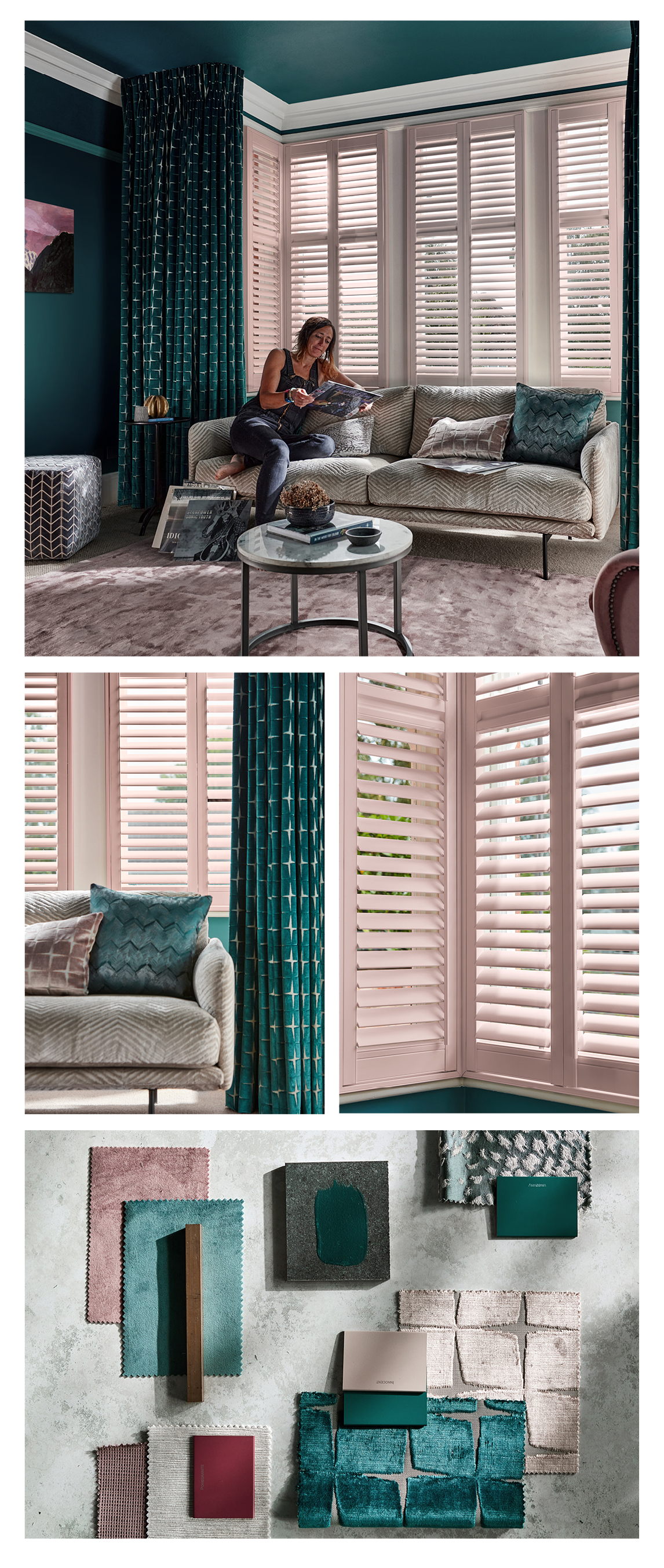 #OWNTHEROOM WITH HARLEQUIN AND THOMAS SANDERSON


At Harlequin, our passion is helping you #OWNTHEROOM with light, colour and bold design. We even commissioned scientific research into the importance of light intensity and colour choices in improving physical and emotional wellbeing. 


For Zoë, a 47 year old Mum of two from Quorn in rural Leicestershire, our love of all things bright and beautiful will come in handy, as she looks to give her family music room a colourful makeover. Fortunately for Zoë, Thomas Sanderson, the luxury window-furnishing specialists, also know a thing or two about great lighting…
Using products from our curated Collaboration in Colour range with Thomas Sanderson, we helped Zoë transform her music room into a luxury haven of light and colour. 
Now, let's #OWNTHEROOM. 


Hi Zoë, tell us a bit about yourself and your home…
I'm Zoë, a 47 year old Mum of 2, not including our gorgeous dog, Diesel. My house was built in 1904, and I just love Edwardian, Georgian and Victorian styles. I'd say I'm friendly and positive, with my attitude being "Say yes now, and if you change your mind later, that's ok!" I'm always looking for new opportunities and ways to push my personal boundaries.


… and what you'd like to change.
Our Music Room is so important to me. I travelled with Oasis back in the day, and it's chock-full of memorabilia and vinyl records- but it has become a bit tired and in need of a makeover. I'm a pretty eclectic person, enjoying art and design expressed with bold and experimental pattern and colour. When I think about redesigning this space, I'm always thinking about something new: welcoming, but always with it conveying a sense of who I am. 


How did you think a makeover with Harlequin and Thomas Sanderson will help you to #OWNTHEROOM?
I want us to use it more! It's a fantastic family space, great to listen to and play music in, as well as play the odd game or two. I'm a big believer in the importance of natural light, and the room is South-East facing so we get plenty, but this isn't helping me preserve my record collection one bit. We've got some wonderful light-emitting centre points for later in the day, such as a woodburner and Murano glass chandelier, but we need a solid window scheme to bring it all together. 


Tell us about the installation- what products did you choose and why?
I chose the Issoria Peacock Curtain fabric from the Collaboration in Colour range, for several reasons; the richness of the velvet fabric was evident in sample size and I could feel the quality and the weight of the fabric even in a small piece. The colour matched perfectly with my paint choice, and I loved the detail in the pattern. It reminded me of a petal formation and gives a lovely overall effect. The finished article looks better than I could have ever imagined!


Describe your experience with the Harlequin X Thomas Sanderson products.
My experience with the Thomas Sanderson and Harlequin products and service has been exceptional. The shutters work fabulously, with the bottom shutters working independently to the top ones, so that I can have them fully open or closed- I love the flexibility to control the light! The consideration of the installers was excellent. I knew from meeting Jason on the first day when he took the initial measurements that he really cared. He considered all options and overcame a few of the challenges that period properties can present. I felt relaxed throughout in the knowledge that they wouldn't leave until my vision of the space was realised. I would certainly recommend Thomas Sanderson, Harlequin, and the installers.


And finally, how would you advise others to use colour and pattern to inject their personality into their interiors, and #OWNTHEROOM?
You HAVE to please yourself. Afterall, you're the one that needs to live in it, no one else. Think about what you enjoy: colours or neutrals, textured or plain, statement design or subtle touches? For me, I like to add ornaments, paintings and books, rather than crowd a space, but items need to be there which tell you about me and my family. 
My golden rule, which served me well during this project, is to ask yourself who you are and what reflects your personality- and don't be afraid to show it in any way you choose!


Thomas Sanderson are a luxury window furnishings specialist, offering a bespoke in-home or virtual fitting service with their Design Consultants.
Find your perfect look by taking Harlequin's bespoke #OWNTHEROOM Personality Quiz here and discover design that reflects you.