Lucero Fabrics
The Harlequin Studio has produced Lucero: an aspirational collection glistening with lustrous finishes and seductive colours, guaranteed to deliver a sense of style and glamour to your home.
Lucero comprises six woven fabrics which are an elegant mix of jacquard and embroidery qualities. Their sophisticated satin grounds are embellished by fine embroidery detail, metallic accents and raised yarn effects, giving them added vivacity and verve. Inspired by classical damasks and ornate trails with a modern twist, these fashion-confident collections have been designed with the style-conscious home owner in mind.
The fabrics are complemented by Lucero wallcoverings and Seduire, a collection of five opulent upholstery velvets.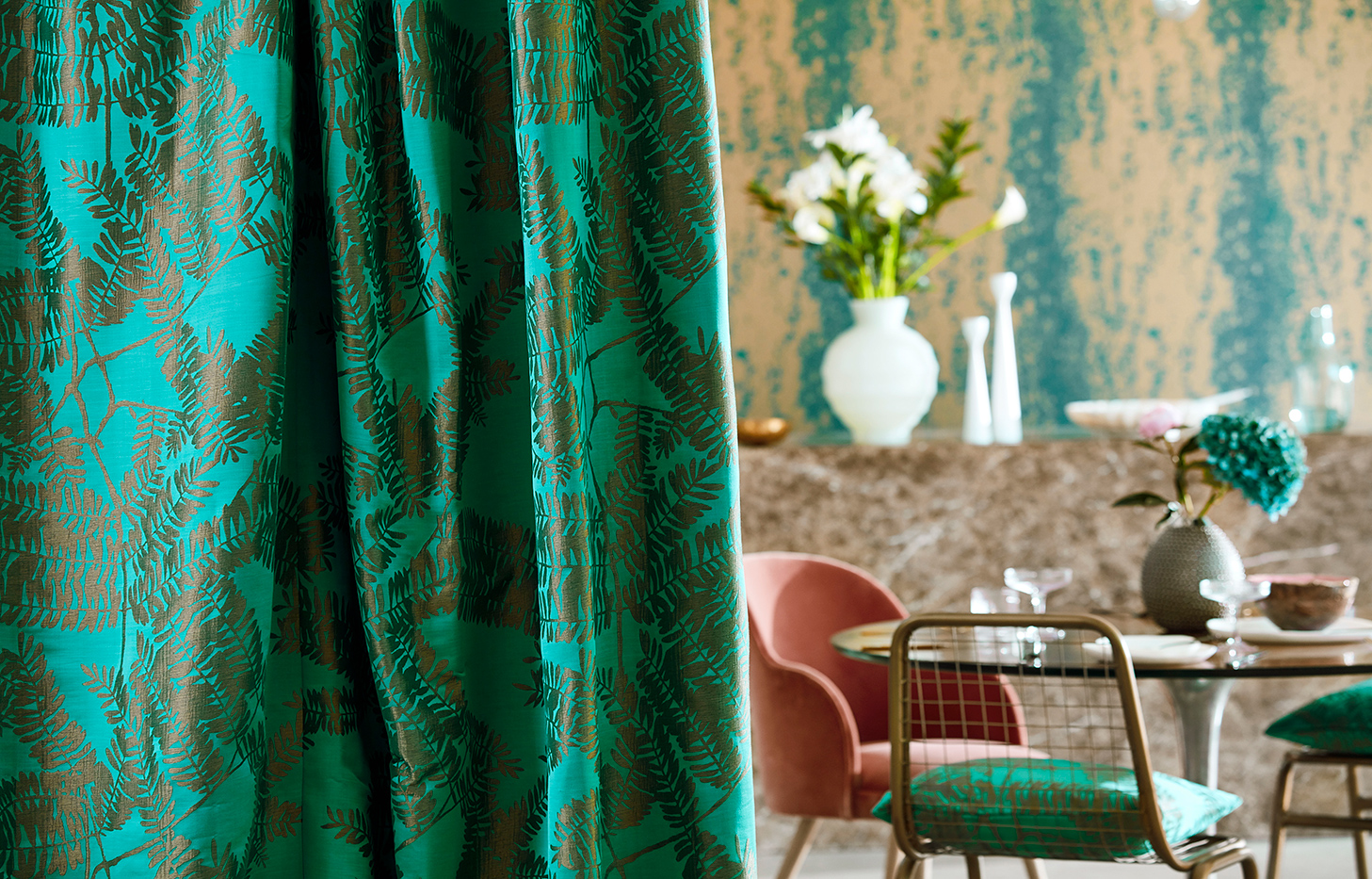 Designs In This Collection