Flattering colour for the home
"The best colour in the whole world is the one that looks good on you," said Coco Chanel - but might the same rules that apply to your wardrobe, also make sense in your home, asks fashion editor Sarah Tomczak 
Perhaps. By the time we reach a certain age, we're likely to have reduced our garments to a handful of hues that work together and make us feel good too. For me, that's pinks, blues and greens – and my home is decorated accordingly. While I love cherry red, I'd never succumb to a red suit, nor paint a room scarlet. Instead, I'll wear a denim shirt and add a slick of red lipstick, or paint my walls pale blue and then buy a red lacquer side table. Like a sprinkling of fresh chilli, it's about making something mellow a little more piquant.
So, use your style as a starting point. If you tend to wear lots of black, white and navy, you'll probably feel happy sticking to neutrals in your home. Prefer colour on your body? You will on your walls too.
I've noticed, the most stylish abodes seem to have a cohesive colour scheme throughout. This doesn't mean sticking to one particular shade, but having the same undertone helps the flow. So, a drawing room painted in Sanderson's Rose Ash Light could lead happily into a snug covered in Harlequin's blue Lotus wallpaper, as both are grey-based colours. 
Light is key too; I don't subscribe to the theory that small rooms should be painted in lighter shades and large spaces can 'take' dark colours. In fact, I believe the opposite – dark colours counterbalance the light and make even the grandest space feel flat. Instead, choose a light shade with a warm yellow or red base, which will feel cosy too – Harlequin's Mirabella paper in Vintage Rose looks joyful in morning sunshine and charming by candlelight (tip: when choosing colours, place large swatches around different parts of the room, so you can see how the shades changes throughout the day). By the same token a deep, saturated hue makes a smaller room feel intimate and classy (be bold and use a corresponding colour on the walls, woodwork and ceiling) – upholstery in Harlequin's Florio Forest fabric, a deep dark green, or Amazilia velvet in gooseberry, emerald and loganberry are handsome choices for any bijou space in my opinion.
I've read many fashion rules which demand you must 'know your colours' and avoid shades that might clash with your skin tone. They all feel a bit outdated to me - but certain theories do make sense. Green isn't the most flattering colour to have in a bathroom, as it reflects against your skin, giving it a sickly tinge. In contrast, the rose-tint of pink is always beguiling. Try it in an unexpected space, like a kitchen, where it's a nice contrast to the industrial aspects of the room - Sanderson's Sea Pink has grey undertones, is surprisingly grown-up and not at all saccharine. For bedrooms, Harlequin's Kamille print paper in the lightest of blues and the soft creamy neutral of Harlequin's Formation paper in Pearl brings a spa-like serenity to bathrooms (just avoid wet wall areas).
Finally, the right light can be a game changer. Wall sconces either side of a bed will cast a gorgeous glow on its inhabitants, candlelight creates bright halos of colour in an otherwise subdued space, and a ceiling painted in a full gloss will bounce light around a room by day or give it an abundance of glamour at night.
Follow Sarah on Instagram on @sarah.tomczak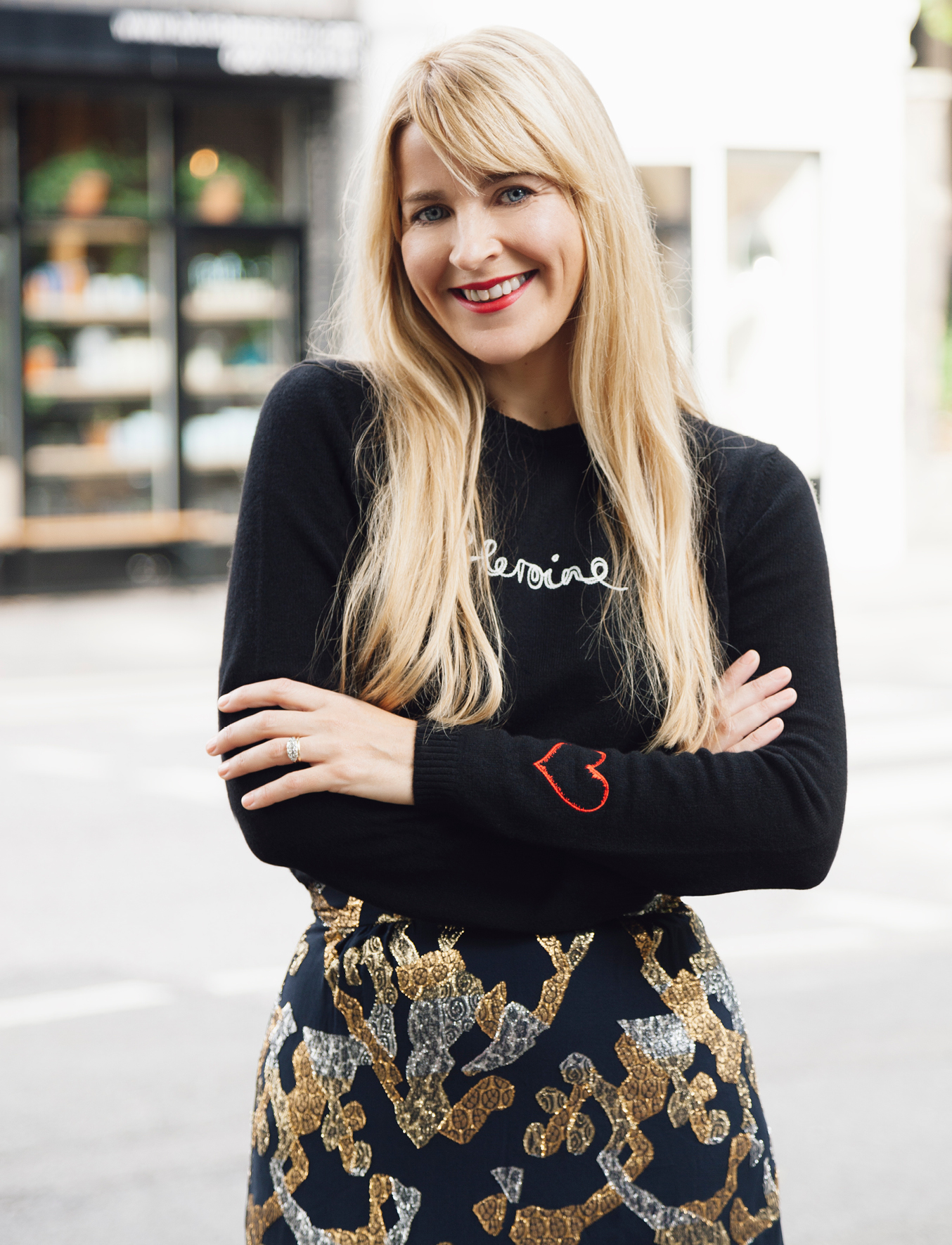 posted on 20 Jun 2021 by Sarah Tomszack