Give the gift of Harlequin this Christmas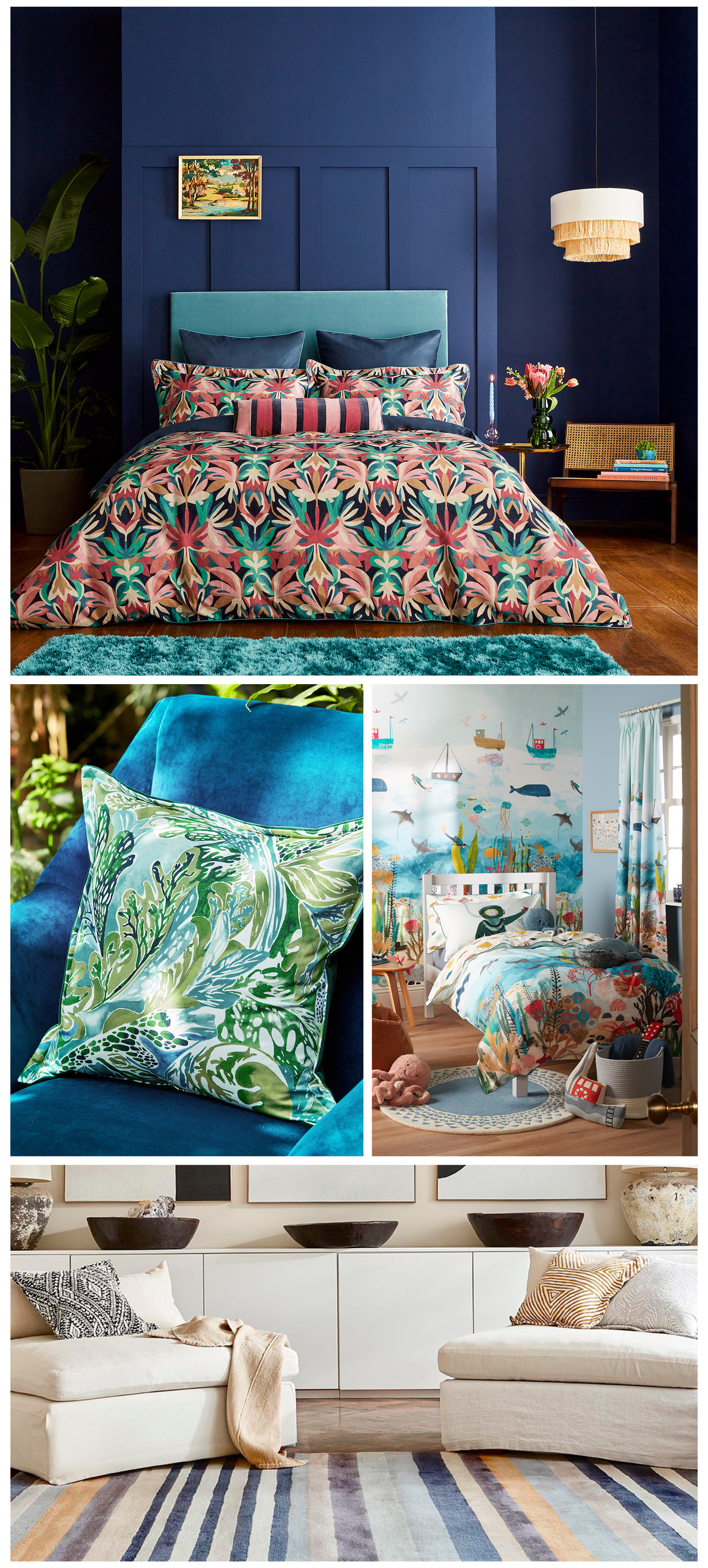 From design delights to family favourites, get set for Christmas with Harlequin at John Lewis.
With Christmas approaching faster than Santa's sleigh, it's time to take charge and check out your loved ones' gift lists.
Alive with positivity and celebrating the freedom of self-expression, give the gift of Harlequin with our huge range of colour confident homeware. Banishing beige, boring and Brussel sprouts, these festive picks will empower you to go bold in spaces that matter.
As the saying goes, one can never have too many cushions!
A sure fire way to turn bedrooms into luxurious sanctuaries, or sofas into relaxation havens, we have a fantastic selection of cushions across a palette of technicolour gorgeousness. From abstract to architectural, floral to geometric, who doesn't love a vibrant accent or pop of highlight colour. Keep for yourself (we won't tell) or beautifully wrap and gift to a treasured friend.
Don't forget the kids!
Bringing inspirations to life, our kids' range has something for everyone. Whether your family is full of little explorers diving deep into tropical seas or performers dreaming of taking centre stage under a striped big top, our bedding sets and matching curtains will encourage conversation in a fun, joyous way. Complete playrooms and bedrooms with our decorative lights, lampshades and bean bags.
Quick! Santa will be here soon.
Which can only mean one thing, it's time for bed. As the clock edges closer to midnight, head off into the land of slumber cocooned by our luxurious duvet covers. Statement patterns entice and inspire, elevating schemes with deco motifs, painterly ikats and wide stripes.   
But we haven't got enough chairs!
Too many people snuggled on the sofa, or neighbours popping in to raise a festive glass? If seating is at a premium over the Christmas period, we have the answer. Available in a variety of sizes and contemporary designs, our luxurious hand tufted 100% wool rugs offer the perfect alternative to perching and picnic chairs (while doubling as a cosy, multipurpose present opening arena).
Discover more of our beautiful products, including lighting and pouffe's as well as our iconic fabric and wallpaper collections throughout John Lewis stores and online.
posted on 02 Dec 2022 in Interiors