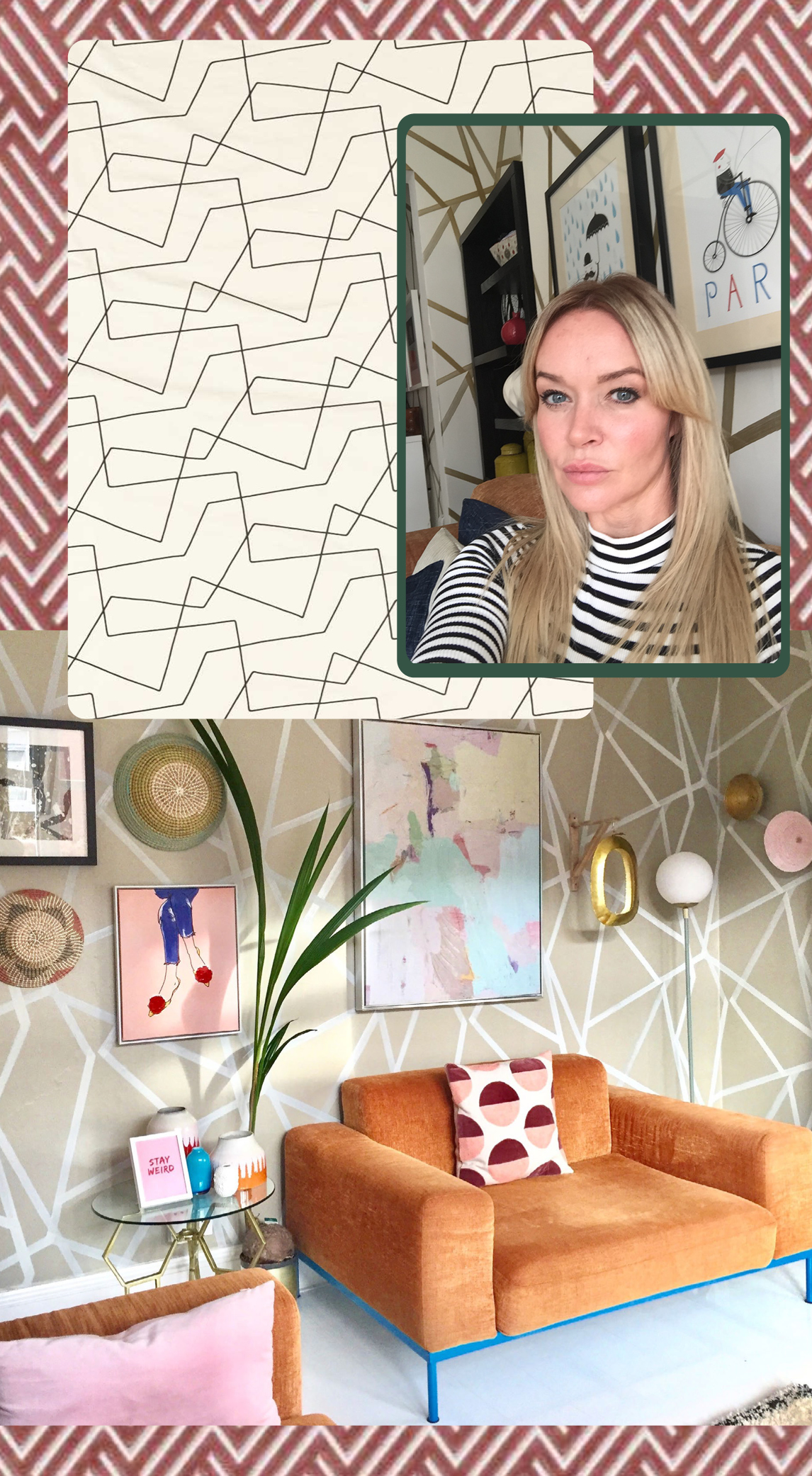 Harlequin Spotlight with Nude & the Novice
To celebrate the launch of the latest Momentum collection, Harlequin teamed up with Nude and the Novice, AKA Sarah Hubbard, to explore the creativity in interior design choices and the new momentum range.
This is the second in the series of Harlequin Spotlight, where the brand platforms the voices of inspiring design enthusiasts within the industry.
TELL US ABOUT A LITTLE BIT ABOUT YOU AND YOUR BACKGROUND
Hi! I'm Sarah, I live in Middlesbrough with my partner Michael and his son Taylor and three dogs, Buster, Barney and Bobo. I have a son,Tom, who is away studying at university. I graduated from University of Leeds in 2016, and work as a Social worker in Adult Care Management for Leeds City Council.
YOUR STYLE IS VERY CREATIVE, WHAT INFLUENCES HAVE INSPIRED YOU AND HOW YOUR LOVE FOR INTERIORS BEGAN?
I would say some of my interior heroes are Kelly Wearstler and Athena Calderone, even though both are very different, the way they put things together is amazing. I think my love of interiors came from my Auntie Sue. She always has a wonderful eye, and as a child I was in awe of her home, filled with vibrant colours and clashing prints.
YOU'VE RECENTLY MOVED HOME, HOW DO YOUR NEW INTERIOR CHOICES COMPARE TO YOUR EXISTING INTERIOR STYLE?
We moved into our home in January 2021, and it's totally different from our old home as it's only a few years old. I'm trying to inject some character whilst keeping the scheme more neutral if I can. I don't have the original features I used to work with, so I'm having to be more inventive.
DO YOU HAVE A FAVOURITE DESIGN(S) FROM THE NEW MOMENTUM COLLECTION AND WHY DID IT STAND OUT TO YOU? WILL YOU BE USING ANY HARLEQUIN PRODUCTS IN YOUR NEW HOME?
I love the new Transverse design from Harlequin - I would say it's my favourite piece from the whole Momentum collection. I love how the pattern is bold but contemporary, and the colour-ways are flexible too in allowing you be vibrant or neutral dependent upon your scheme. I'm definitely going to use the Transverse in my bathroom, the room is small and bland and I feel Transverse will inject some personality!
HOW WOULD YOU SUGGEST INTRODUCING YOUR OWN PERSONALITY AND SIGNATURE STYLE INTO AN INTERIOR SCHEME?
I would say be bold when decorating a room, go with your instinct and you can't go wrong!
posted on 30 May 2021 by Sarah Hubbard